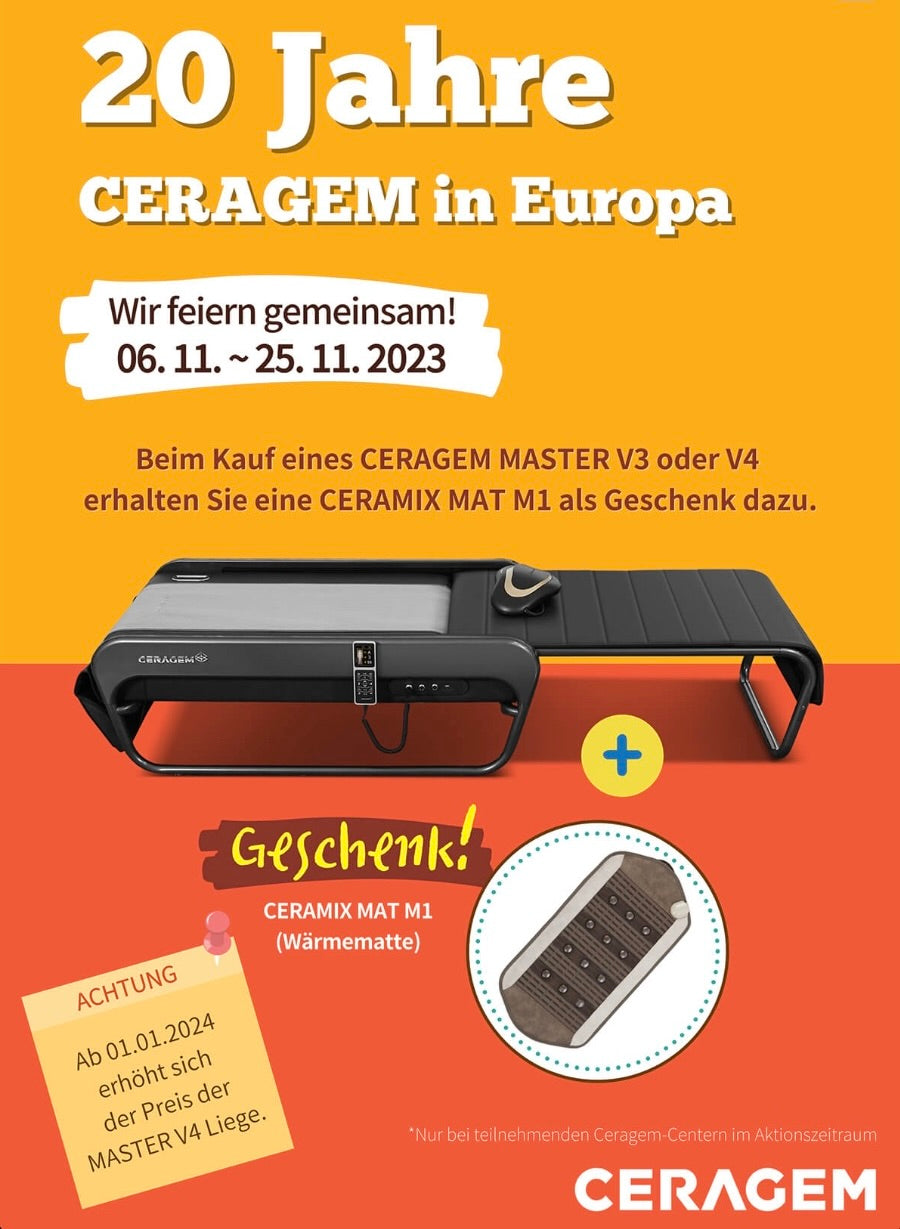 20 Jahre CERAGEM in Europa!
Erhalten Sie eine CERAMIX MAT M1 als Geschenk beim Kauf eines CERAGEM MASTER V3 oder V4. Angebot gilt bis zum 25.11.2023.
Hier kaufen
The CERAGEM Master V4 lounger: well-being and relaxation.
Who does Ceragem Master V4 help?
Anyone who sits or stands all day.

Everyone, with pain after doing housework.

Everyone, with text or cell phone necks.

Anyone with back or muscle pain.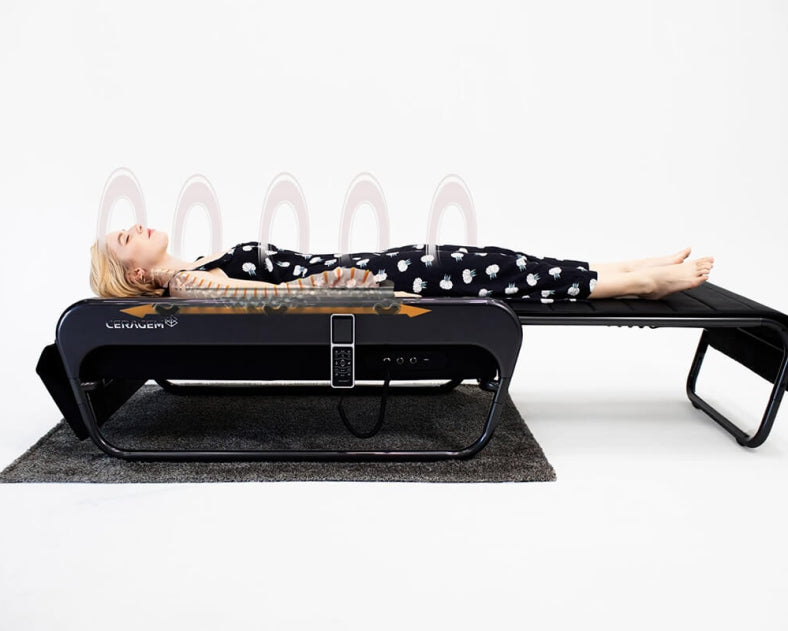 TAILORED MASSAGE EXPERIENCE
Spinal scanning
The spine differs from person to person. CERAGEM's patented SPINAL SCANNING technology analyzes and detects these differences. It makes it possible to receive an individual massage tailored to the user's spine. Length of the spine, weight distribution, degree of curvature and flexion of the spine are analyzed. The different positions of the vertebrae are recorded for a personalized back massage. The detection takes place through a pressure detection system.
65°C CONCENTRATED HEAT
Thermal massage
The heated massage rollers of the Master V4 massage table emit concentrated heat - up to 65°C - along the user's spine. Additional heating elements in the main body and in the additional mat of the V4 ensure a warming effect on the entire body.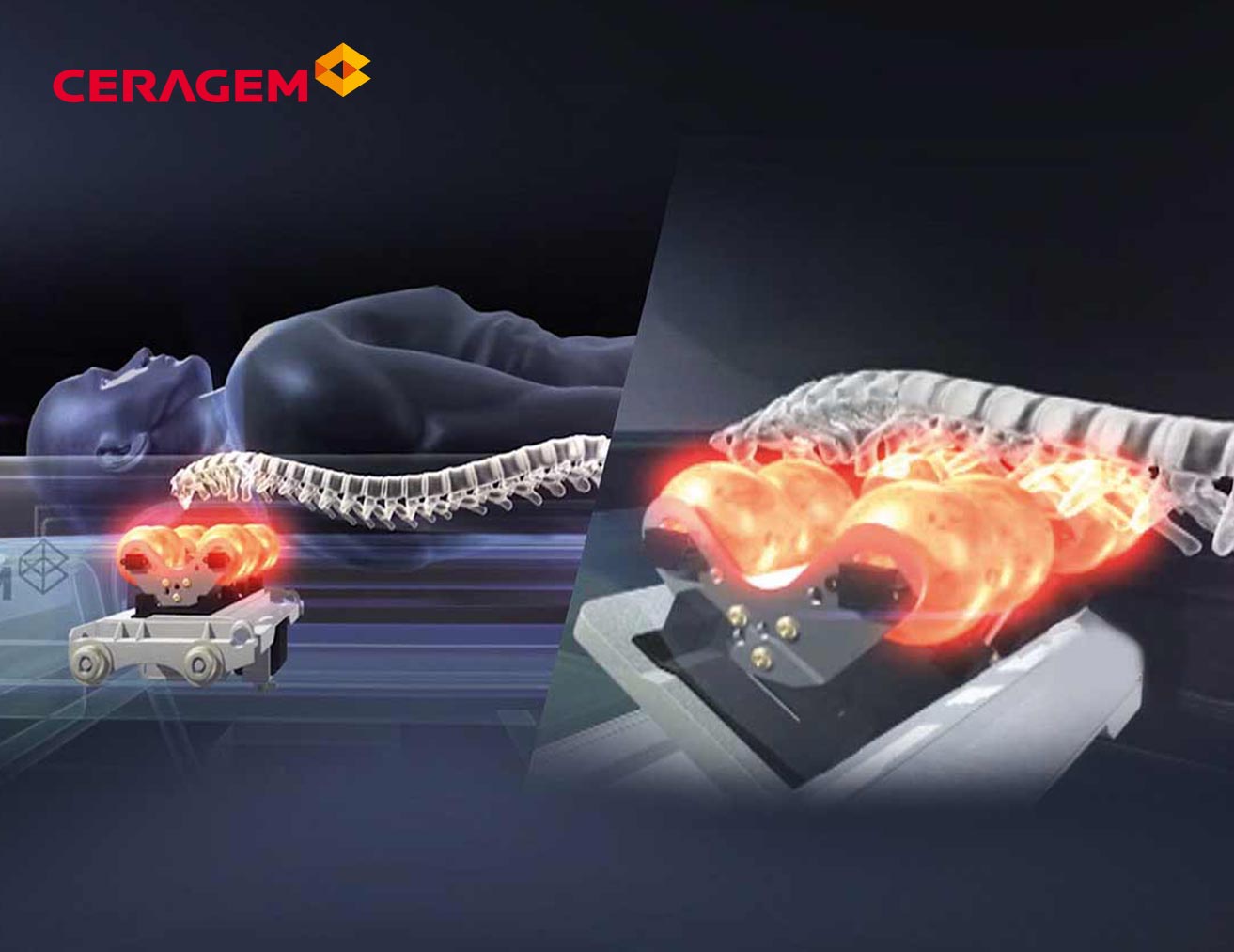 MULTI-DIMENSIONAL MASSAGE
9 intensity levels
The heated massage rollers automatically adjust to each user's individual spinal contour, i.e. the degree of curvature and flexion of the user's spine, the distribution of weight along the spine and the length of the spine. Use manual strength control for your individual needs.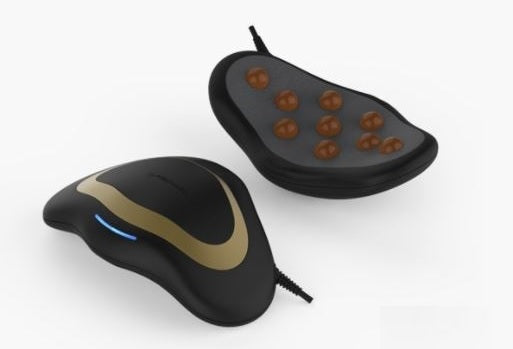 VIBRATING MASSAGE AND HEAT – UP TO 60°C
Heated vibration device for the abdominal area
The additional heated abdominal vibration device can be placed on the stomach and other parts of the body to directly provide heat and massage to the area of ​​your choice.